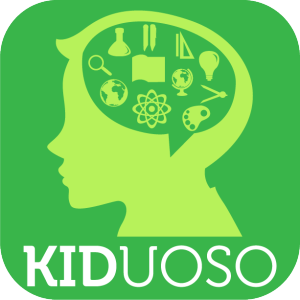 Kiduoso – First Words is a free educational tool designed to teach your children their first words in a fun, effective, and fully customizable way.
With Kiduoso your child will discover over 150 new words, letters, and numbers in a familiar flash card style environment that uses both visual and verbal cues. Our official Word Sets are organized into coherent themes, but you are always free to change them to suit your personalized needs and teaching strategies.
Kiduoso's Custom Words feature can teach your kids words that no other commercial set of flash cards or images can – words like "Daddy", "Mommy", and "Brother". You can also record yourself speaking a word in your own accent or even your own native language.
Transform your kid into a Kiduoso!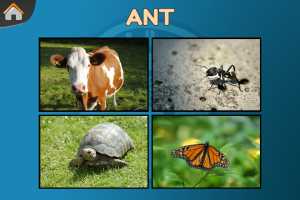 Features:
Two Learn Modes – Flash Card and Quiz
Quiz Mode can prompt with a word and your child must find the matching image
Alternately, Quiz Mode can prompt with an image and your child must find the matching word
 Highly configurable
 Simple to use – just choose your Word Set and Learn Mode
 Official Word Sets are available with high quality photos and recorded speech for each word
 Edit official Word Sets or create your own
 Edit official words or create your own custom words using your device's built-in camera and microphone
 Can display words in uppercase, lowercase, or a mix
 Words can advance on a timer for a more passive learning experience geared toward infants and toddlers
 Words can also wait for a tap to give interactivity and opportunity to sight read to preschoolers and beyond
 Parent Lock enables your child to safely use the app unsupervised
Includes 4 FREE Word Sets:
Animal Sampler
 Colors
Letters A-G
 Numbers 1-5
6 premium Word Sets also available for purchase:
 Letters A-Z
 Numbers 1-20
 Fruits
 Sports
 Food
 In the Kitchen
 …and much more coming soon!
DOWNLOAD NOW